We finally added a search bar to the top of the page!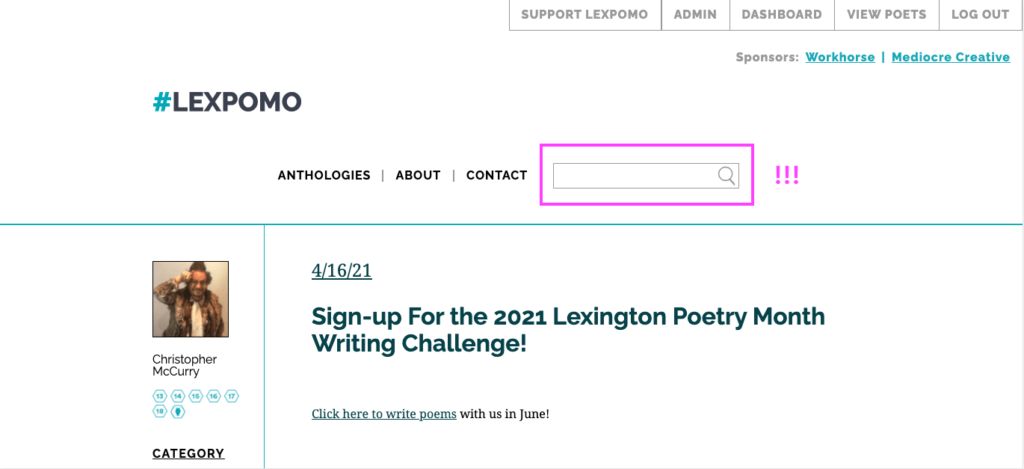 If things look broken, please clear your browser cache and refresh!
I know I'm not the only person annoyed with having to scroll all the way to the bottom of the page just to search for someone's poems, so I finally did something about it.
You'll also notice a "Sponsors" Section in the upper-right corner underneath the user functions: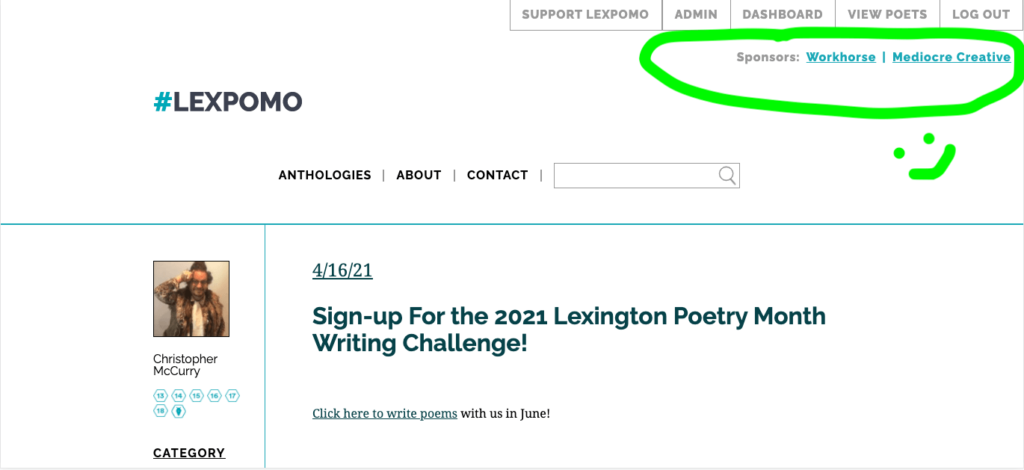 If you're worried that this is some corporate takeover of Lexington Poetry Month: don't be. We've always listed sponsors in the footer and meant to include them somewhere else, so this is really just us finally getting it done. (However, if you would like more info about sponsorships, contact Christopher McCurry through the form on the Contact Page.)
Speaking of updates, expect several revisions in the next couple of weeks before the event. You can always see my developer change-log on the "System Updates" page. And if you experience an issue, use that same contact form to send us some feedback. It might take a few days but someone ALWAYS responds.
While the design for these new additions were technically done under the umbrella of my employer, Mediocre Creative, I'd love to give a "shout out" to Ethan Wooldridge for designing these humble features (plus a few we haven't yet seen…) So be sure to browse his Instagram, his Behance, or some of the branding Case Studies made by Mediocre Creative.
And as always, you can support the site in myriad ways, not the least of which is donating to the Workhorse Patreon.
Now that's enough coding for the day. Time to go write something!
– Bronson
---