Jessica Swafford
Friday, May 27, 2022 @ 1:12am
Jus Jaszie
Thursday, May 26, 2022 @ 10:03pm
Bio:
Jus Jaszie is a poet. She enjoys life. She hopes to inspire, encourage, and shed positive light in the world one poem at a time
Reason for Signing Up:
I signed up to be inspired by others and potentially develop new poetry friends. I signed up in hopes of sharing my work, to learn and grow becoming the best poet I can be!
Claudia Mair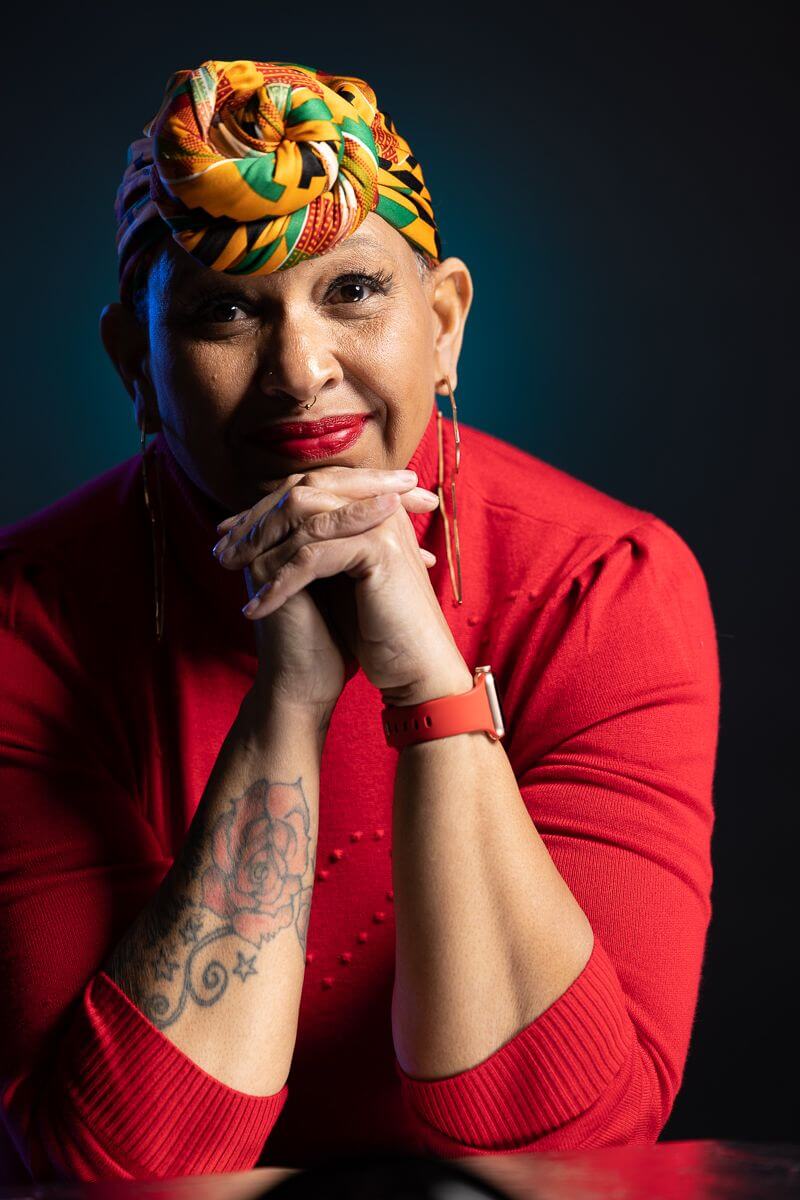 Thursday, May 26, 2022 @ 4:38pm
Bio:
Claudia Love Mair is the Coordinator for the Kentucky Black Writers Collaborative. She is the author of 11 books, and currently working on two nonfiction works. Claudia frequently teaches classes at the Carnegie Center. She lives in Lexington.
Reason for Signing Up:
A friend and colleague thought I would enjoy it.
Nita Clarke

Thursday, May 26, 2022 @ 3:56pm
Bio:
Nita Clarke is a 72 year old that also loves writing poetry. She is a native of the bayous of Opelousas, Louisiana but has lived in Lexington. Kentucky for the past 24 years. She is a Vietnam era veteran of the US Navy where she served as a journalist and in public. Affairs. She also spent 10 years as a radio announcer in Louisiana. She has two children, Michael and Michele; 9 grandchildren and two great granddaughters.
Reason for Signing Up:
I signed up so that my poem, "Black Pain" could get exposure.
Gaby Bedetti

Thursday, May 26, 2022 @ 12:02pm
Bio:
Gaby enjoys taking pictures and polishing her haiku.
Reason for Signing Up:
It's a one-of-a-kind community of poets who are also great people.
Pat Owen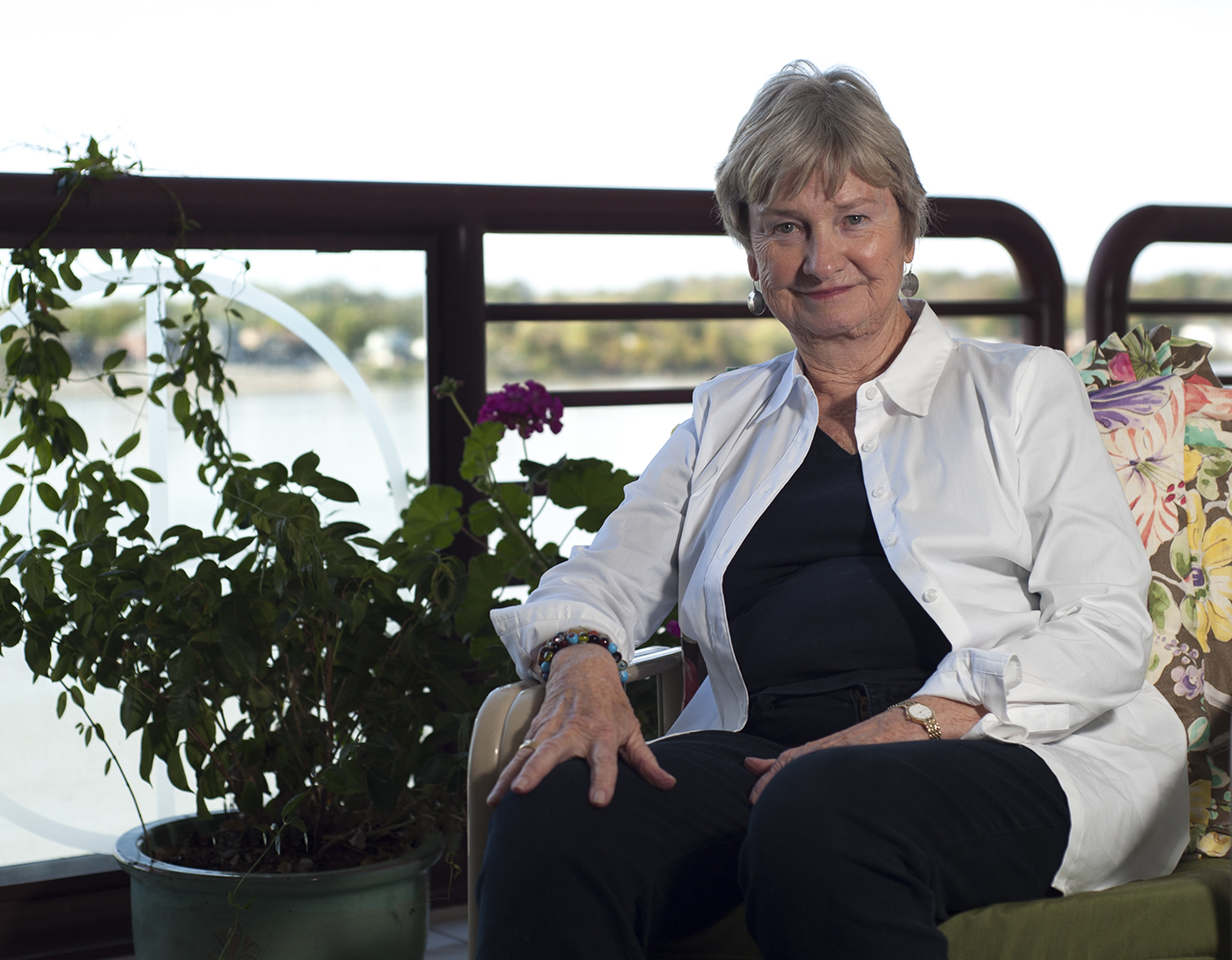 Thursday, May 26, 2022 @ 9:57am
Bio:
Pat Owen is the author of 3 books of poetry, Crossing the Sky Bridge, published by Larkspur Press, Orion's Belt at the End of the Drive and Bardo of Becoming published by Accents Publishing.
Reason for Signing Up:
Most fun you can have with your clothes on
BlackTree
Tuesday, May 24, 2022 @ 7:49pm
Bio:
Dwayne E. Parker AKA "BlackTree" is a(n) Father, Son, Brother, Disabled Army Veteran, Poet, Artist, Play Writer, and a lover of words. He began his journey into the arts in the year of 2010 while residing in EL Paso, TX with the Barbed Wire Open Mic Series. Dwayne reflects his craft from his experiences looking into the contrast from his life. While contracting Sarcoidosis while serving in the U.S. Army 1995. He would later find out he would need a Heart Transplant in 8/22/2019. Having relocated back to his home roots in Kentucky in 2017 from El Paso, TX, Dwayne again found himself rescued by the love of writing words of poetry and visual stories on canvas. While teaching himself abstract art and photography. Suffers from trimmers and muscle spasms Dwayne has painted such pieces as: Traveling Through My Organic Blues, The Way the Flag Waves, Ain't She Beautiful and Adam's, Atom. But the most profound piece is Dalton's Heart. Moreover, he has written such poems as: Sand Man, A Wave Paved, It's all about Letters & Numbers 2 Words to be an Up Right Man, and I Ain't yo' Rasin winning second place of the Carnegie Literacy Center Inc. "Harriett A. Rose Legacies Contest. He has also had the honor of being recognized of his works to have won (First Place) College Literary Poetry Contest at (Mountain View College of Dallas, TX April 2005), League of Innovation Literary Competition (Second Place2005) and has had literary work published in the Dallas Weekly for a poem title: "Autumns Dusk".
Reason for Signing Up:
To learn how to expand my thoughts and words of poetry.
Ann Haney
Tuesday, May 24, 2022 @ 2:06pm
Bio:
Ann is a painter and retired Studio Arts teacher.
Darlene Rose DeMaria

Monday, May 23, 2022 @ 9:13pm
Bio:
Darlene Rose DeMaria is a poet and creative Educational Therapist in the San Francisco Bay Area, She has fun writing with students at Edu-Therapy Learning Center!
Reason for Signing Up:
I LOVE expressive writing and poetry is a form that speaks to my writing style. I also love being a part of a creative common+unity = community!
Jess Roat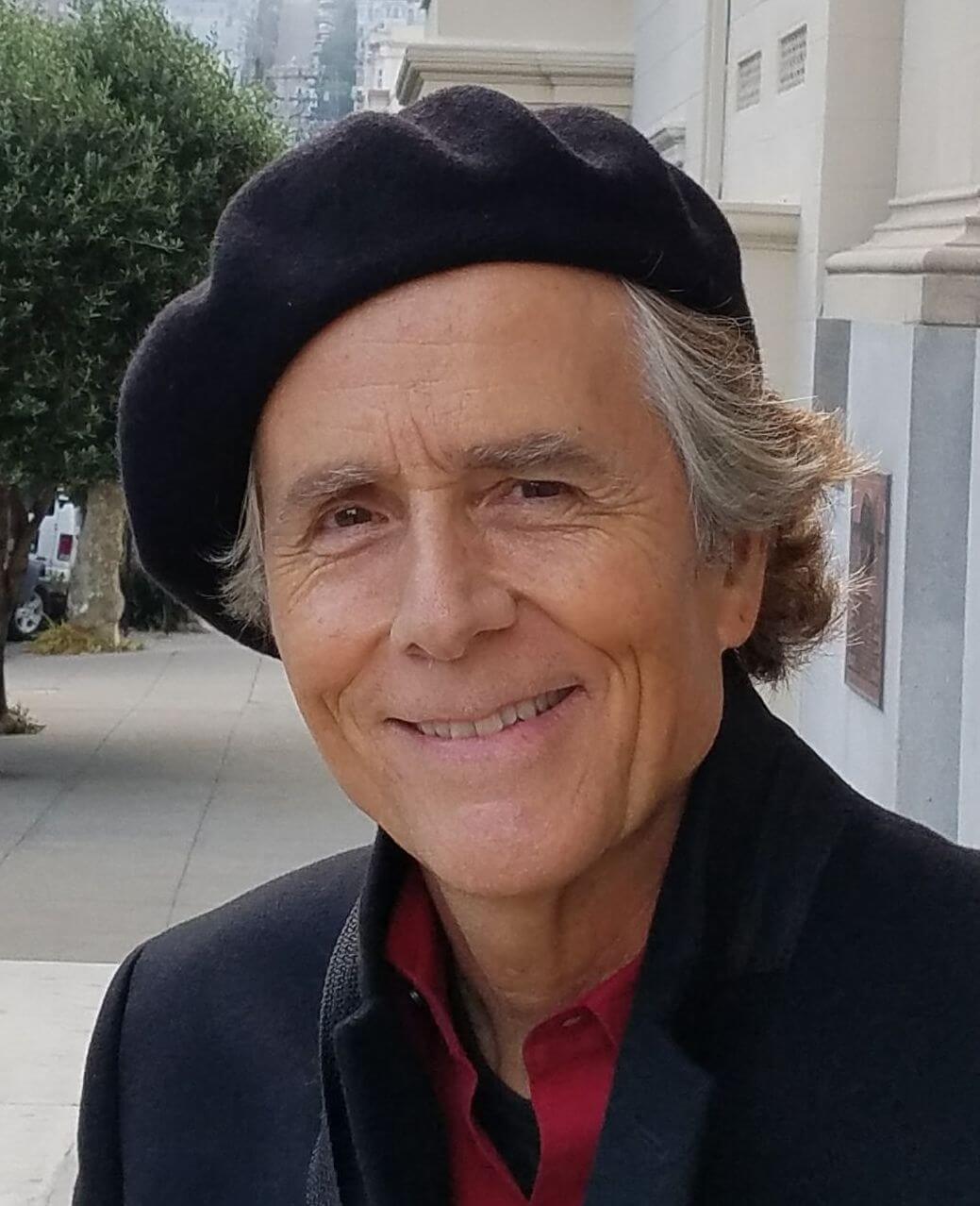 Sunday, May 22, 2022 @ 3:37pm
Bio:
Jess has been writing since grade school. He is a Education Specialist in California.
Reason for Signing Up:
I believe poetry is the basis for good writing. Great poetry inspires!
Patrick Walden

Saturday, May 21, 2022 @ 6:59pm
Bio:
Grocery clerk to merchandising.Patrick has had two poems previously published. No other accomplishments to mention.
Reason for Signing Up:
Boredom
D.R.C.
Saturday, May 21, 2022 @ 12:39pm
Bio:
D.R.C. is not a poet.
Reason for Signing Up:
A new friend convinced me.
Sabne Raznik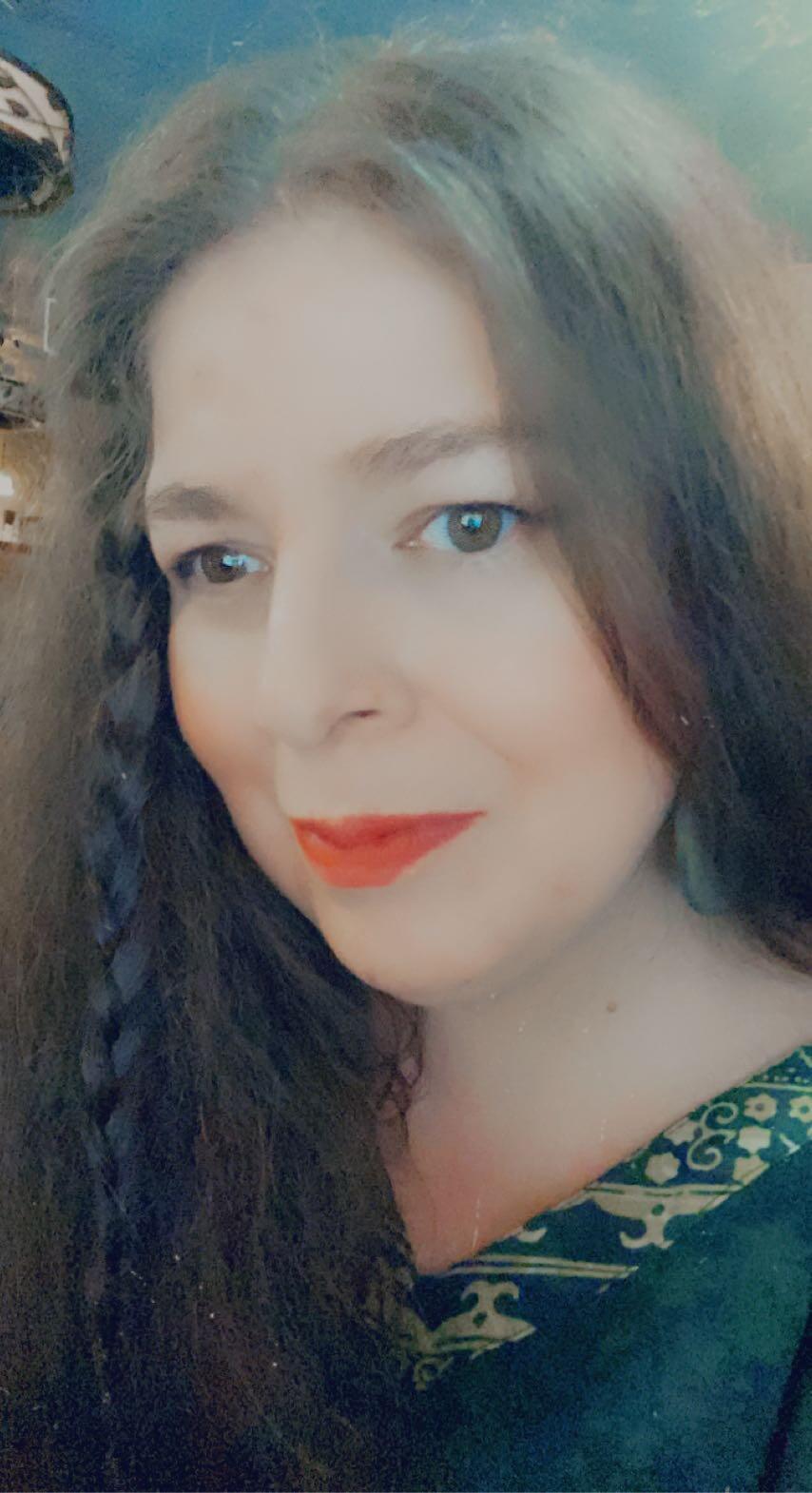 Saturday, May 21, 2022 @ 12:33pm
Bio:

Sabne Raznik is an internationally published poet, a former community theatre actress, and an award-winning artist with three full-length poetry collections - Following Hope, Linger to Look, and Rabbit Hole. She also released a collection of artworks titled Renaissance: Visual Art 2005 - 2019. Her latest book is an e-chapbook - Dreaming of Bono - from VoiceLux. She founded and co-edits AvantAppal(achia) ezine and co-edits North/South Appalachia. Raznik believes herself to be a supranational poet, in that she feels the arts transcend manmade boundaries. In view of that, her effort as part of the Appalachian Renaissance is to break stereotypes and showcase Appalachian poetry as a living part of the world-wide literary scene, as well as to encourage the underrepresented but thriving Appalachian avant-garde in the global context.
Reason for Signing Up:
I have been doing LexPoMo since I learned about it in 2017. It's a good motivation to write and get ideas moving forward.
Goldie
Saturday, May 21, 2022 @ 9:55am
Bio:
Chipped from the stump of a sunken ash and swoln with the syrupy spittle of lumberjacks, Goldie makes its way spelunking in crazing cracks of decrepit china, dredging up "others", the moldering orts, the germs and grains, those fringes scuttling squirrels unknowingly nudge from louring lichens; always assembling some strange cut of karass or cadre bent on tickling kittens, always convinced some gold and emboldening day that they may just catch a kitten giggling. 'Twas a kitten that taught the Kikimora all of its lordly indifference, all of its smug and dismissive grandeur, all its ill-gotten esteem and disturbing gibes. So should they make a kitten laugh, well, maybe they'd finally usher in some of that change you must hear about, gab of the murmurous scree, thrawn gossip of pockmarked stones, the strident slosh of pendulous purses... or maybe they'd just have something to gas about.
Reason for Signing Up:
Presumably, it's becoming a habit, though more so, I rather enjoy this forum, believe it to be quite culturally important to Lexington and Kentucky abroad, and relish any excuse to share some dithering scribbling, like it or not.
Katie Hassall
Saturday, May 21, 2022 @ 8:21am
Bio:
Katie has been writing poetry for most of her life. She is a wife and mom and often finds inspiration in the mundane, everyday life.
Reason for Signing Up:
I love the inspiration and challenge of lexpomo. I can't wait to get started!
Mike Wilson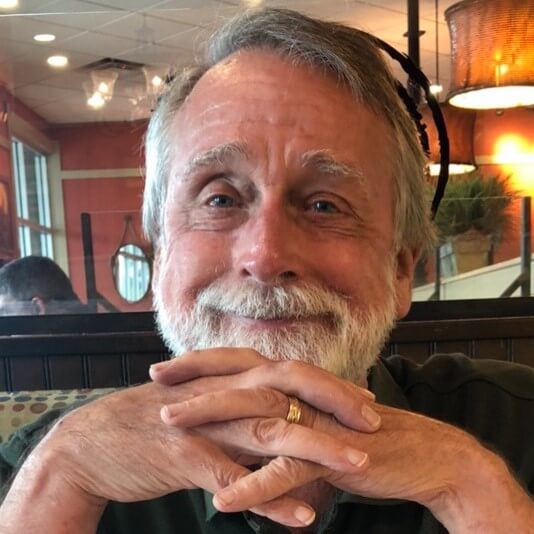 Saturday, May 21, 2022 @ 7:31am
Bio:
Mike Wilson is a Lexington native, author of "Arranging Deck Chairs on the Titanic," political poetry for a post-truth world, His poems, stories, and memoir have appeared in various magazines.
Reason for Signing Up:
It grounds me.
David Flynn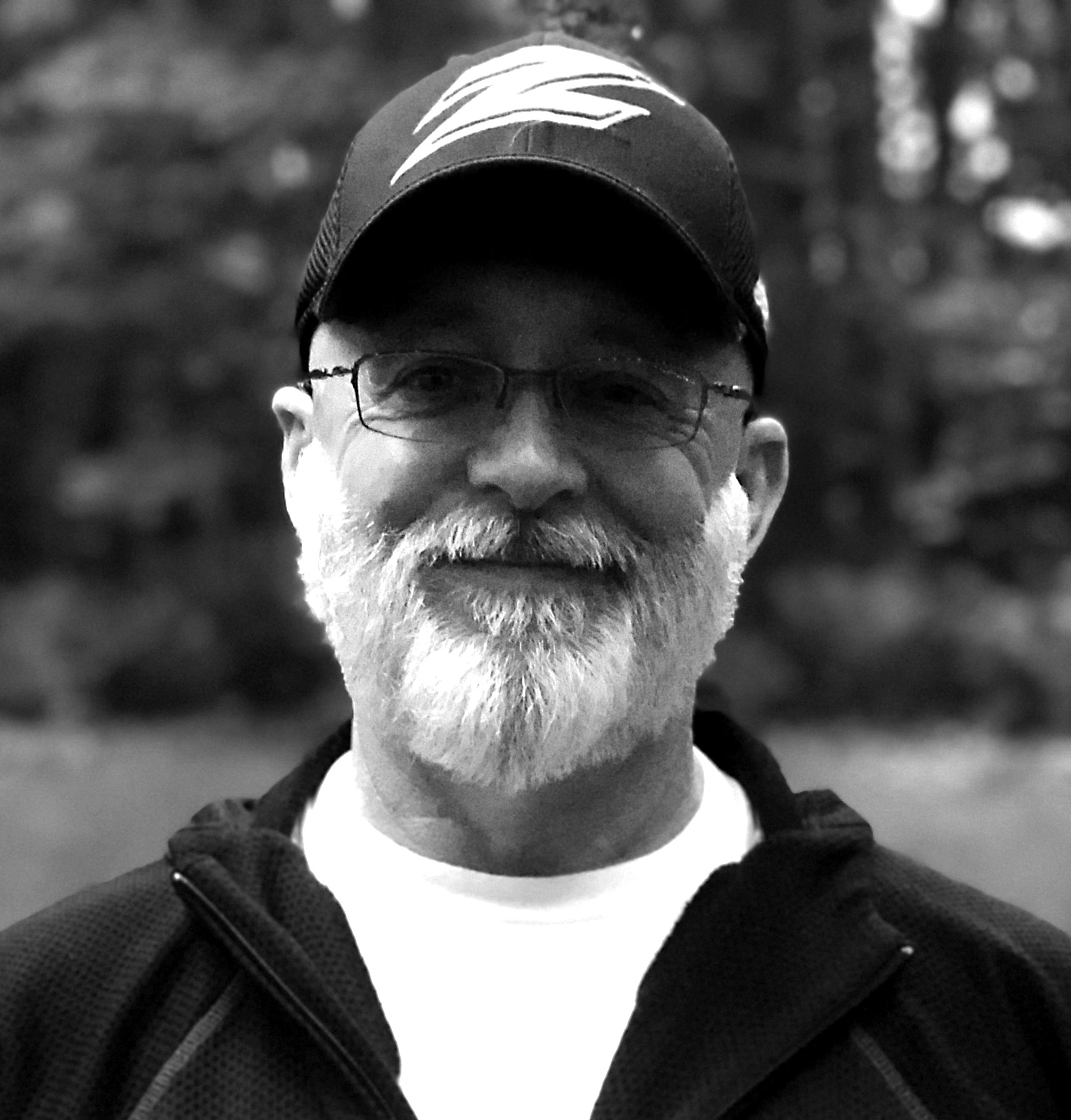 Friday, May 20, 2022 @ 11:56am
Bio:
David Flynn is a Graphic Artist, University Professor of Art, Short Story Writer, Poet, Public Speaker on Creative Thinking, Idea Guy, Car Guy and Funk Music Fan.
Reason for Signing Up:
I was encouraged to join by my trusted friend and colleague Melissa Olsen. I think I have something to offer everyone, and I know I will benefit greatly by being in the group.
Suzanne Gilmore
Thursday, May 19, 2022 @ 5:01pm
Bio:
Poetry lover. Writing
enthusiast.
Work in progress.

Reason for Signing Up:
I signed up for fun, fellowship and inspiration.
Philip Corley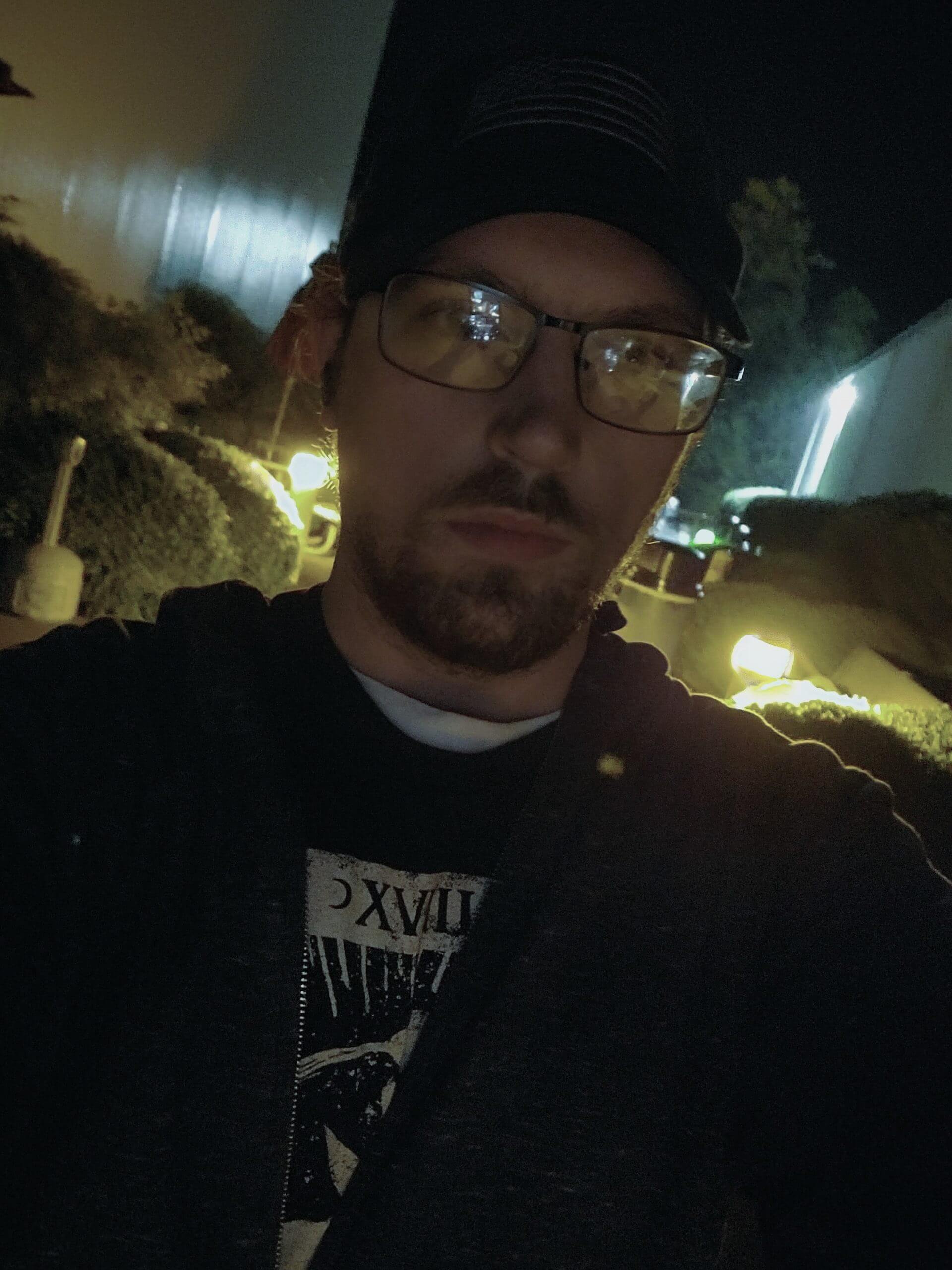 Thursday, May 19, 2022 @ 2:15pm
Bio:
Philip has been a lifetime resident in Lexington participating in his seventh Lexpomo. He just started a new job that is somehow worse than the one he just left, but at least he doesn't have coworkers who actively hate him. Yet. When not dealing with that mess, he writes when he can, enjoys his nephew's baseball games, and the occasional karaoke night!
Reason for Signing Up:
This is where I do a lot of my self-evaluating, and this last year has given me a lot to work out.
Logan Ward
Thursday, May 19, 2022 @ 11:12am
Bio:
This is Logan Ward's second year doing Lexington Poetry Month. He is a junior at Lafayette High School, approaching his fourth year this fall with the SCAPA Literary Arts program. He enjoys all forms of writing, and poetry's no exception.
Reason for Signing Up:
Might as well go for round two.