Good afternoon, poets. We have an events calendar!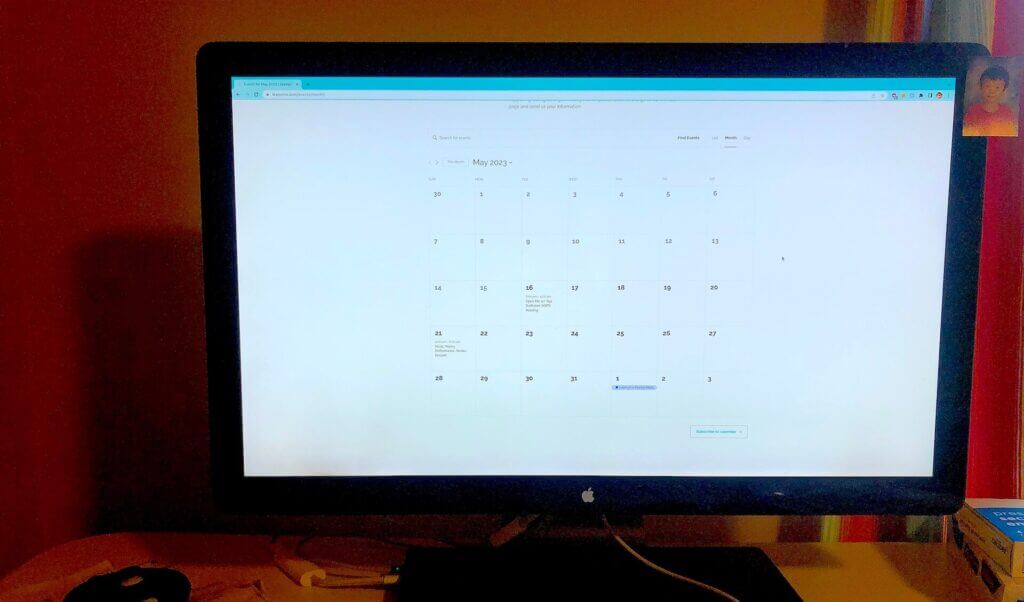 I'm rushing this a bit so I can get it ahead of tonight's KSPS Open Mic with special guest (and perhaps LexPoMo 2023 Writing Challenge participant?) Teja Sudhaker, so there are still a couple graphical glitches. But feel free to browse the handful of poetry events as well as submit your own on our updated Contact Form.
What Took so Long?
Lexington Poetry Month was always intended to be a community celebration of poetry. Back in the days of Accents Publishing, Katerina Stoykova encouraged other organizations to do their own LexPoMo events and made it clear that anyone could freely use the label.
Over time, the Writing Challenge has remained the one consistent LexPoMo event (aside from anthology readings, which are based on work created during the Writing Challenge, so that's kind of the same thing.) And a large part of that, I believe, has been the Writing Challenge's strong sense of community and creative support.
When the site moved from Accents to Workhorse, I personally retired from the role of running Accents' blog, where I wrote daily posts and (as a side effect) also kept track of poetry events. This led to an unintended separation of Lexington Poetry Month from the LexPoMo Writing Challenge. The community on the website was great, but – and this might just be my perspective, as I also had major life changes during this period – the community outside of lexpomo.com didn't thrive and flourish the same way as the website did.
To help encourage more LexPoMo events, as well as spotlight any local (or tangentially locally related) events, please feel free to make LexPoMo your own and share with us your gatherings. This is, after all, Lexington's poetry month, and I'm excited to see what everyone's doing!
---